Retul-Fit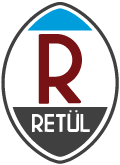 •Our top end bike fit experience. By using a cycling-specific motion-capture fitting system our certified fitters will be given the most accurate bike fit data.
•The system uses three-dimensional measurement, immediate report capability, and a millimeter-specific digitizing tool to eliminate any guess work during the fitting process.
•Fits your bike to your body with extreme accuracy.
•Motion capture technology allows for the bike to be fit to the way you ride.
•A variety of triathlon/time trial-specific saddles and aerobars will be available to try during the fit process to ensure you are positioned in a way that feels right to you while maximizing performance
•Stop losing precious energy. By using a forefoot measuring device we can allow you to get the most from your pedal stroke with the addition of as needed shoe wedges
•Care will be given not to shoe-horn anyone into an unsustainable position purely for aerodynamic purposes.
•All manners of adjustment will be considered including: seat height, seat fore/aft/tilt, reach, stack height of the head tube/stem complex, stem length, arm extension, crank length and shoe shims.
•Take-aways will be a professional accurate fit and a printout of rider angles with our comments.
•You need to bring cycling clothes, shoes, and a towel (recommended).
ESTIMATED DURATION: 2 hours
COST: $250 + fit guarantee and one follow-up adjustment if necessary + $5.00-$6.00 for extra shims and bolts